As an Amazon Associate I earn from qualifying purchases. I have a similar affiliate relationship with Barnes & Noble, Ticketmaster, StubHub & GoldStar.
Since 1966, Gordon Lightfoot has released 21 original albums, three "greatest hits" albums, two albums of live concert recordings and a Warner Brothers Complete Singles 1970-1980 album. Pictures of many of these albums are included here at the top; the selection may change from time to time to showcase different albums.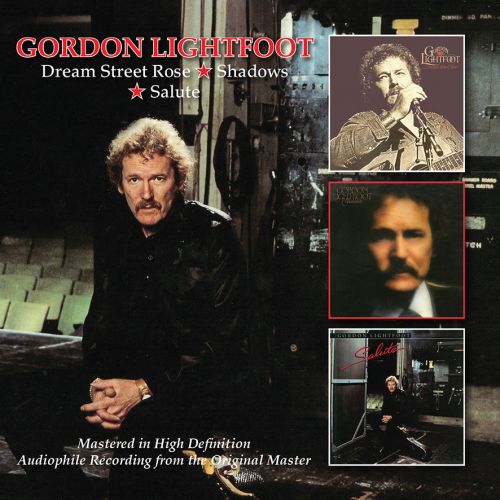 There's an import 2 CD set with the three original albums from the early 1980s, all of which are out of print and very difficult to find. They are Dream Street Rose, Shadows and Salute. In this new set, the first CD contains the first two albums; the second CD contains just the third album. I am excited to have this set available for purchase from my store: Buy from Val. This is a UK import, so UK fans might want to buy from Amazon UK, where the price and shipping are probably better for you.


Buy 2 CD set from Val