Links to Amazon are affiliate links meaning that I earn a commission if you make a purchase. This is also true of links to Barnes & Noble, Ticketmaster, StubHub & GoldStar.
Gordon Lightfoot Solo To be released 3/20/2020
First two singles, "Oh So Sweet" and "Why Not Give It A Try," available now!
Songs with time indicated and a link are available now. Buy just the one song or buy the MP3 album and get songs as they are released. (Usually, a few songs are released as singles in advance of the release date).
Oh So Sweet (3:07)
E-Motion
Better Off
Return Into Dust
Do You Walk, Do You Talk
Just a Little Bit
Easy Flo
Dreamdrift
The Laughter We Seek
Why Not Give It a Try (3:20)


Buy CD from Amazon


Buy MP3 album from Amazon


Buy LP from Amazon
(January 30, 2020)
Last week, Gordon Lightfoot gave us a gift: he announced a new album, called "Gordon Lightfoot Solo." And that is exactly what it is.
The songs come from two CDs of songs he had recorded back in 2001 - 2002 and he had forgotten about them. He discovered them when cleaning his office, listened to them, and decided to make an album of songs with just him and his guitar. There is one more recently written song, "Easy Flo," All of the tracks were recorded at Grant Aveneue Studio in Hamlton, Ontario where he has recorded since the mid-1990s.
Gordon said of Solo, "I thought my fans would be interested in hearing what songs sound like when first written."
I'm working on a review and will publish it here as soon as I can. Check back here for the review, or sign up for my mailing list if you aren't on it yet and I will let you know when the review is posted.
The release date is set as March 20th for the CD, MP3 download and streaming. The release date for the LP in the US is April 3rd.
The CD, MP3 album and LP can be ordered now from Amazon US. The first single has been released and if you pre-order the MP3 album you'll be able to download that song immediately, as well as any other singles that may be released between now and the album release date.
The album is on sale at Amazon UK in all three formats. The CD and LP can also be ordered now at Amazon Canada.
The first two songs are available at many streaming sites and also at YouTube. It's a beautiful finger-picking song; vintage Lightfoot. As they say on TV news shows, "take a listen." And, now the second song, "Why Not Give It a Try" is available too. You can listen here.


Buy CD from Amazon


Buy MP3 album from Amazon


Buy LP from Amazon
---
IT infrastructure advisory and support services / Web sites / online stores by Valerie Magee of
&nbsp
Len Goldstein Corporate and Business Law Denver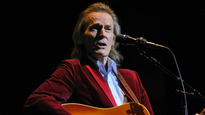 Gordon is touring again in 2020.

Check here for Gordon Lightfoot tickets listed onTicketmaster.com (US) Ticketmaster.ca (CA)

Check for Gordon Lightfoot resale tickets on

StubHub

. Prices may exceed face value.

More music and musicians: Steve Gillette's Songwriter Website, Rick Dougherty, Huxtable, Christensen & Hood, Chad Mitchell Trio (hosting, maillng list, store), David Rea, Robin Batteau (Hosting & Email List), Rob Carlson & Benefit Street (Hosting, Email List, Store), Modern Man (store only; Rob is also the author of The Palatine Ship), Steve Goodman Biography, The Brothers Four, Steve Gillette & Cindy Mangsen (Cat Tales (Cat Songs), Steve Gillette's The Man), Fourtold, Bob Warren, World Folk Music Association (hosting, store), Hamilton Camp, Bob Gibson - Yes I See, Michael Jerling, Michael Jerling's Fool's Hill Music, Mike Quick, Doug Irving, Cathy Cowette, Spare Parts (Waltz Sheet Music, Civil War Music, Tango Music, English Country Dance Music, Old Tango Music CD, store)



©1998-2019 by Valerie Magee Privacy Policy / Legal