As an Amazon Associate I earn from qualifying purchases. I have a similar affiliate relationship with Barnes & Noble, Ticketmaster, StubHub & GoldStar.
Kris Kristofferson Me and Bobby McGee Video
(feat. Gordon Lightfoot, Ronnie Hawkins & Willie Nelson)

Video Originally Available Only at iTunes
Now at YouTube!

Four legends: Kris Kristofferson, Gordon Lightfoot, Ronnie Hawkins and Willie Nelson. Need I say more?

Full video now on You Tube, but I kept the original article for now.

This wonderful video was released in August 5, 2016; it is available only at iTunes, and only as a video. I have never used iTunes (I download from Amazon or Google), and I don't have iTunes on my PC. After 3 weeks of wondering, and watching the video trailer which has only Kris and Ronnie, I decided to take the plunge.

Thankfully, I have an iPad, which I use only for testing websites. It took me only about an hour to figure out how to buy this thing and then play it. Obviously, iTunes is easy for everybody else, but not for me.

It was worth it!

Hawkins, Kristofferson and Lightfoot laid down their vocal tracks at Hawkins' home, surrounded by close friends who joined in the final chorus; Nelson was recorded later in his tour bus. The result was music history.

Lightfoot's version of "Me and Bobby McGee" is on his first Warner Brothers album, If You Could Read My Mind. It was always one of my favorite tracks on that amazing album.

As I said at the start, this is only available on iTunes. I was hoping it would be released in other environments, for example as a download from Amazon, but that hasn't happened, so I decided to just let you all know that it is on iTunes. For those of you who - like me - are not iTunes users, it just might be worth the trouble!

Here's the iTunes link:

Biographies & Autobiographies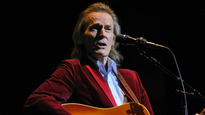 Gordon is touring in 2023.

Check here for Gordon Lightfoot tickets listed on
Ticketmaster.com (US)
Ticketmaster.ca (CA)
Check for Gordon Lightfoot resale tickets on
StubHub
. Prices may exceed face value.
---
IT infrastructure advisory and support services / Web sites / online stores by Valerie Magee of
&nbsp
Darien Cheese Francos Wine Merchants Harlan Estate & Bond Wines Len Goldstein Corporate and Business Law Denver



More music and musicians: Steve Gillette's Songwriter Website, Rick Dougherty, Huxtable, Christensen & Hood, Chad Mitchell Trio (hosting, maillng list, store), David Rea, Robin Batteau (Hosting & Email List), Rob Carlson & Benefit Street (Hosting, Email List, Store), Modern Man (store only; Rob is also the author of The Palatine Ship), Steve Goodman Biography, The Brothers Four, Steve Gillette & Cindy Mangsen (Cat Tales (Cat Songs), Steve Gillette's The Man), Fourtold, Bob Warren, World Folk Music Association (hosting, store), Hamilton Camp, Bob Gibson - Yes I See, Michael Jerling, Michael Jerling's Fool's Hill Music, Mike Quick, Doug Irving, Cathy Cowette, Spare Parts (Waltz Sheet Music, Civil War Music, Tango Music, English Country Dance Music, Old Tango Music CD, store)



©1998-2022 by Valerie Magee Privacy Policy / Legal